Bespoke Tyre & Wheel Assemblies for Cutting Decks
Creating bespoke tyre and wheel assemblies for mower cutting decks is one of our specialities here at Redstone.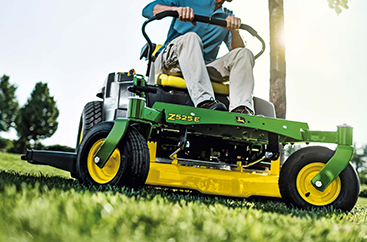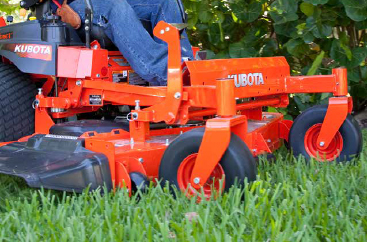 What sets us apart?
Our pool of unique engineering expertise and vast experience of just about every machine imaginable.
This know-how, coupled with our huge stock of component parts means we have enormous flexibility to produce bespoke assemblies, whatever the application and whoever the manufacturer. And because everything is from stock, we can do it quickly and cost effectively too.
No matter what the tyre and wheel combination, you can rely on us to provide you with a bespoke solution. Just take the necessary measurements (see image below) and give us a call.
Our expertise doesn't end with cutting decks, we can help you with bespoke wheel assemblies for a wide range of applications.
Just call or email us with your specific dimensions and we'll take care of the rest.
Our simple size guide
There are many combinations and bespoke solutions available when the following measurements are given to us:
1. Tyre Size/Diameter
It is important to know the dimension of the existing tyre or the total height of the fork.
2. Fork Width
The internal fork width is a critical measurement, so that the correct length of hub is supplied.
3. Axle Pin/Bolt Diameter
The diameter of the axle pin or the diameter of the hole in the fork will indicate which inner diameter of bearing or bush is required.
4. Bearing/Bush Diameter
Tyre/wheel assemblies will be supplied with the bearing size that you provide or with an internal sleeve to make the internal diameter of the wheel hub correct. Typical sizes are (12mm,16mm, 20mm, 25mm, 1/2", 5/8", 3/4" & 1").
Our deep pool of wide-ranging knowledge, engineering know-how and a huge stock of component parts means we have enormous flexibility to produce bespoke solutions.